Fundraising can be difficult and we want to help more and more Aussie charities reach their goals and have the impact they desire. We want to help more Aussie charities hit their fundraising goals and if you are charity needing help raising money or someone who has a large reach in the car community and want to assist us with selling raffle tickets, we would love the opportunity to work with you.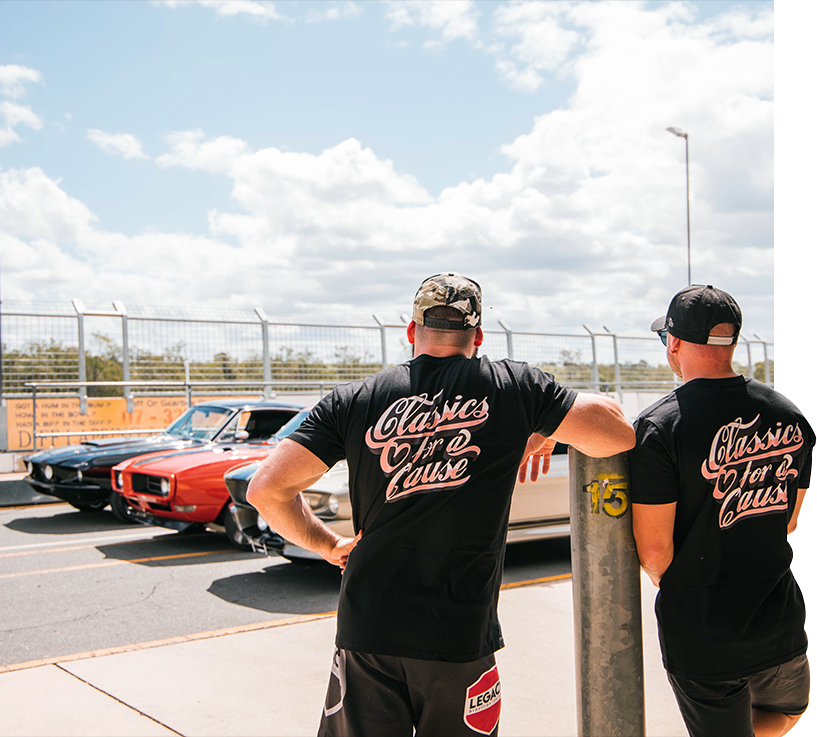 About Classics for Cause
Classics For A Cause gives you the opportunity to turn small change into stunning classic cars while supporting Australian charities in their missions to create positive change. Read more
To help charities meet their fundraising goals, we acquire and raffle classic cars on their behalf. The result is much more than helping charities achieve their desired financial result. The awareness of both their brand and their cause are amplified exponentially, and this often triggers opportunities for corporate sponsorships and further donations long after their raffle has ended.
Values

Every person wins
We love taking a punt, and when it's combined with the knowledge that your support will help make positive change through Australian charities, everyone wins.

All causes deserve support
While many charities set out to enrich the lives of others or create positive change, few attain sufficient funding to get them off the ground and put their vision into action. We cater for every charity on a mission for good.

Accountable transparency
Built on a foundation of integrity and working 'for the good', we maintain a high level of transparency to all parties at all times.

We celebrate the journey
Working with classic cars, seeing charities thrive, and helping people win is exciting and we love it! We celebrate and enjoy every step of the journey.