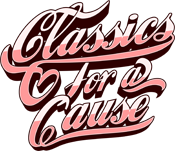 TRANS-AM & HARLEY WITH SIDECAR GIVEAWAY
and help us support Aussie Veterans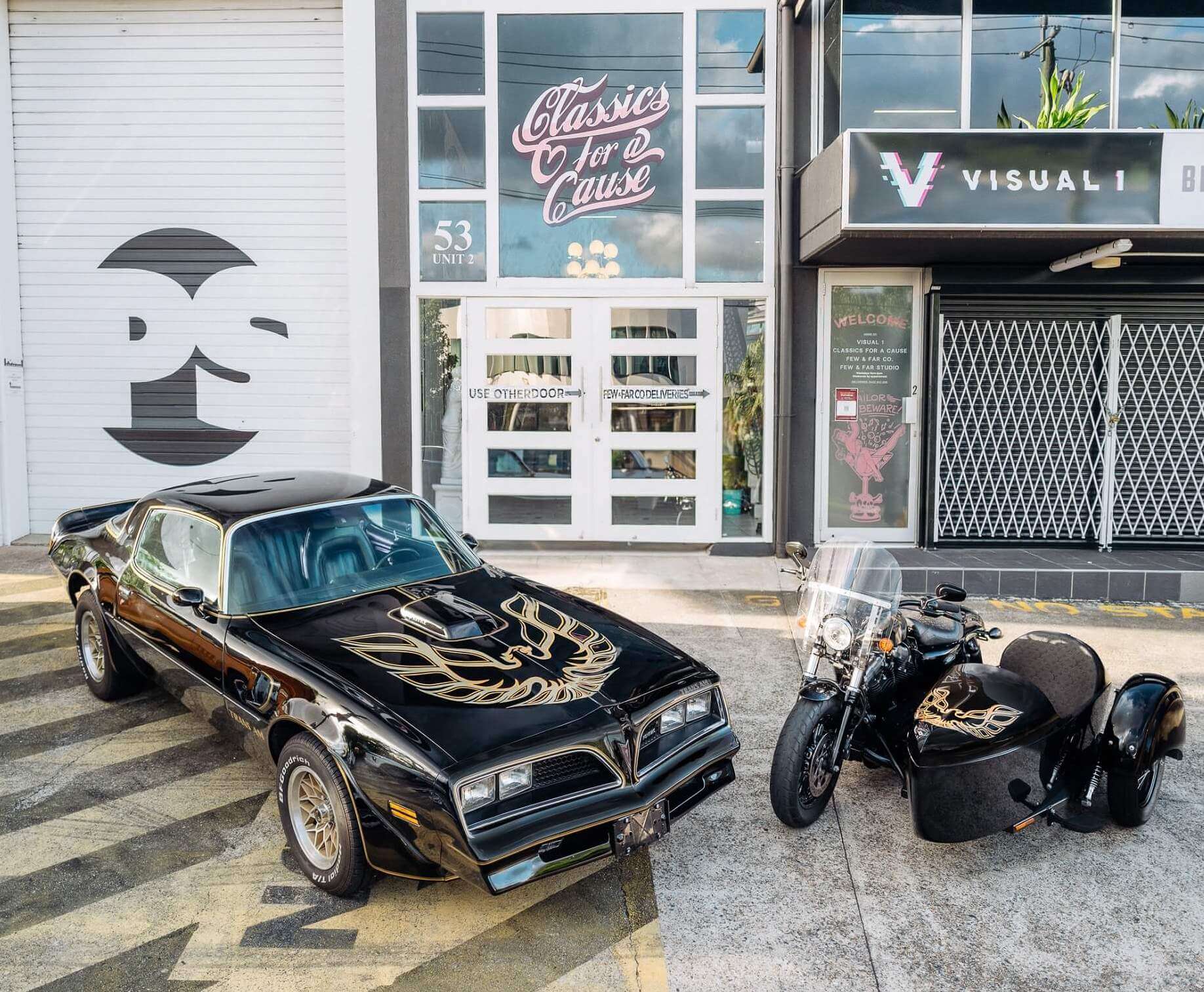 Our latest giveaway is a massive one, we are doing another dual prizer and these ones are some real classics.
Up for grabs is some classic US muscle, the 1977 Pontiac Trans-AM. The Trans-AM brought back the fun muscle cars after the drought of small engine muscle cars released in the 70s. Immortalised and turned into a cult classic in the 1977 film Smokey and the Bandit. This Trans-AM is modeled after the one in the movie with a Black & Gold trim, massive 400ci (6.6 litre) and an outstanding Oxen black vinyl interior with bucket seats.

First prize isn't just this glorious Trans-AM but a beautiful 2015 Harley Davidson Forty-Eight XL 1200X + Indian Princess Sidecar. This gorgeous hog is easy to ride and comes with Mag wheels, fully tuned in Race tune kit and a Louis Vuitton black vinyl patterned saddle & sidecar, black with gold trim and eagle sticker on sidecar front.

First prize gets both the car and the bike. Get your entries in now and help support Aussie veterans.
How it works

Go into the giveaway for one of our classic cars

Enjoy Discounted Services And over 200+ automotive discounts Australia Wide + event access to our draws

Every purchase goes to supporting veterans and their families through our charity partnerships
1st Prize
1977 Pontiac Trans Am, Automatic Coupe & 2015 Harley Davidson Forty-Eight XL 1200X + Indian Princess Sidecar

Trans Am Specs
Valued at $90,000
| | |
| --- | --- |
| Smokey & The Bandit Paint & Trim | 400ci 6.6 litre V8 Engine |
| 3 Speed Automatic Transmission | Oxen Black Vinyl Interior |
| 15" BFGoodrich & Gold Snowflake Rims | Air Conditioning |
| Power Steering | Original Owners Manual |
Harley + Sidecar Specs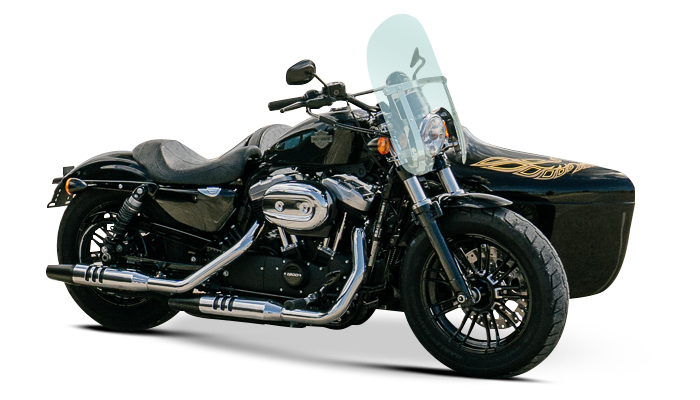 Valued at $24,000
| | |
| --- | --- |
| V2 Four-Stroke Engine | Race Tune Kit |
| 16" Mag Wheels | Black with Gold Trim |
| Trans-AM Eagle Sticker on Sidecar | Louis Vuitton Black Vinyl Patterned Saddle & Sidecar |
Runner Up Prizes
Runner up prizes – 100 x 1 Month Free VIP Memberships!
Over $3,500,000 worth of classic cars given away!
Given over two million dollars to veteran charities
Discounts and offers you can redeem in person or online
The Draw
Entries close the 19th of January and the draw date is 23rd January. All of our giveaways are drawn live on Facebook and Instagram as well as being open to the public. Make sure you tune in live on the day to watch the draw on social media or come down to our warehouse to attend in person.
Date: 23/01/2022
Time: 05:00 PM
Location: 2/53 Douglas street, Milton, QLD, 4064
our promotional giveaways
Get entries into all our classic car giveaways
Charities we Support
We have been fortunate enough to partner and donate money to some awesome aussie charities and we continue to support these charities through donations