If you're a fan of Aussie muscle, you do not want to miss your chance at owning this beast previously featured in Street Machine magazine. 
You have ONE WEEK ONLY to get DOUBLE ENTRIES in our biggest giveaway of the year!
This 1973 XA Falcon Coupe has been heavily modified with a formidable 393ci Cleveland engine providing the driver with 1500HP of raw power. The 393ci Cleveland is filled with an Eagle crank, Scat rods, and Probe forged pistons. A set of AFD 4V alloy heads are bolted onto the block, with a modified Weiand tunnel-ram and Big & Ugly mechanical injector hat fuelling the fires below.
Pulling up the big coupe are Wilwood discs with four-piston callipers on each corner, with an 11/8-inch Wilwood master cylinder supplying the brake-line pressure, sans booster.
Featuring massive 20×18 rears with a lip measuring 13.5 inches deep and fronts that are 18x7s, which are a little more sensible and presents with a beautiful new grey coat of paint & a new big cranky blower.
DON'T MISS OUT, 1 WEEK ONLY, DOUBLE ENTRIES
This massive blown out giveaway is our largest giveaway this year; we've doubled everything: double entries & double the number of runner up prizes!
Get double entries to win this beautiful '73 XA Falcon, and you could be the winner of one of the world's most powerful classic Ford. Don't miss out on this once in a lifetime opportunity to own a piece of Aussie motoring history.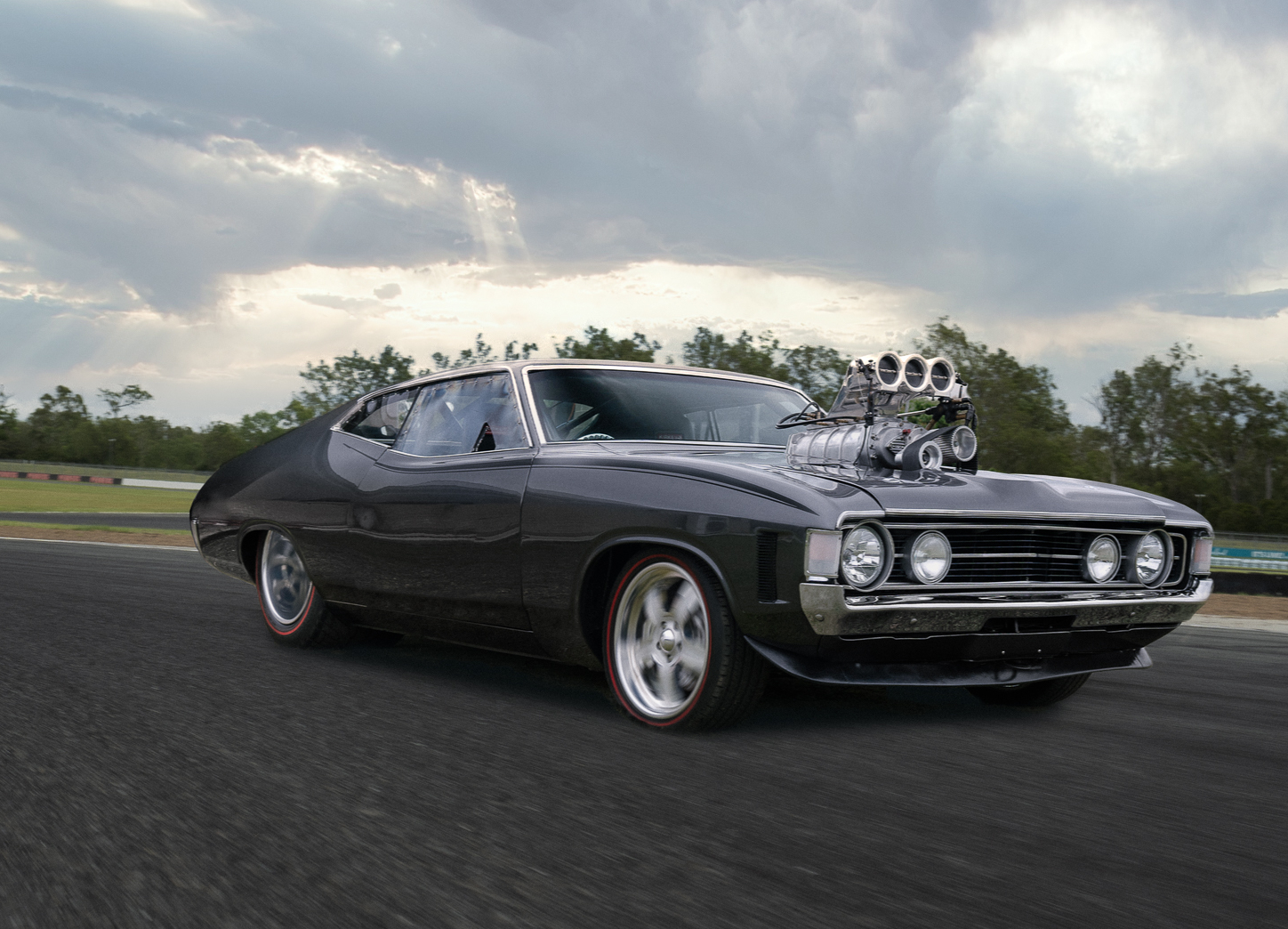 Win a 1973 Ford XA Falcon "UNCIVIL"
Valued at $170,000
License Numbers:
TP/00497
ACT TP 22/01771
This giveaway is such a blow out, we're doubling the amount of runner up prizes!
50 100 x $100 Gold Packages
50 100 x $100 Gift Card
200 400 x 1 Month Trial VIP Membership - Entry
WIN a 1973 Ford XA Falcon "UNCIVIL"
OUR PROMOTIONAL GIVEAWAYS
We have given away over $3 million worth of classic cars in the last 2 years to over 25 lucky aussies!
4 out of 5 of our recent classic car giveaway winners were VIP members
Charities we Support
We have been fortunate enough to partner and donate money to some awesome Aussie charities and we continue to support these charities through donations
frequently asked questions