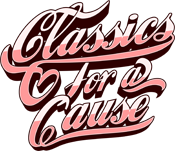 VIP Loyalty Rewards Club
Get Monthly Entries For All Giveaways
Join VIP &
Get Monthly Entries
Across All Giveaways
Be Rewarded for your Support
The VIP Loyalty Reward Clubs rewards you more and more each month
Never miss out on a giveaway again and be rewarded for your support by joining the VIP Loyalty Club. The VIP Loyalty Rewards Club provides members with monthly entries into every active giveaway we are running. Never again will you have to make the hard choice of which car to enter into the draw to win. As a VIP Loyalty Rewards Club member, you will gain entry into all active giveaways each month!
But it gets even better…
You will gain an additional entry into every draw for every month you remain a member of the VIP Loyalty Rewards Club. Stay a member for 2 months, and gain 2 additional entries for all of the current giveaways; stay a member for 6 months, and you will gain 6 additional entries for all the actives giveaways, in that month, for a fixed monthly fee.
The VIP Loyalty Rewards Club also provides access to discounts from over 200 automotive retailers and services. There is no lock-in contract, and you can cancel anytime.
Joining the VIP Loyalty Rewards Club costs as little as $24.95 a month. Pay for a year in advance and save 10% on club membership and additional packages to extend your access to the discount platform and increase your odds!
Join the VIP Loyalty Rewards Club & Start Getting Rewards
Get Additional Entries Every Month
The longer you're a member, the more entries you get into every single giveaway draw
BECOME A VIP AND GET ADDITIONAL ENTRIES + MASSIVE DISCOUNTS
Get access to discounts from over 200 automotive discounts
No Lock-Ins. Cancel Anytime
our promotional giveaways
Charities we Support
We have been fortunate enough to partner and donate money to some awesome Aussie charities and we continue to support these charities through donations
frequently asked questions